When Jeff Bezos, the 47-year-old founder of Amazon, strolled on to a stage in New York this week to unveil the Kindle Fire, a $199 rival to Apple's iPad– and Apple's seamless world of hardware, software and media – there was no mistaking to whom he was paying a barbed tribute.
Photo - Business Insider
Steve Jobs, Apple's founder, who stepped down as chief executive last month due to ill health, is the wizard of consumer technology, using such closely choreographed and staged events to unveil his latest device or service to an awestruck audience. This time, it was Mr Bezos who bewitched the geeks.
Seventeen years after Mr Bezos founded Amazon in the early gold rush days of the world wide web, taking on the then mighty US bookstore chain Barnes & Noble, his company long ago left its detractors behind. It is now worth $100bn – 100 times the value of B&N, whose shares dropped a further 9 per cent during the Kindle Fire unveiling on fears that its
Nook ereader
was hopelessly outgunned.
Related:
How Bishop Oyedepo's Book Moved Me From ₦5 to ₦50,000 in 14 Days
Time has also changed Mr Bezos, although he retains his goofy streak and his loud, barking laugh. He had a cool assuredness as he made his pitch before finishing without taking questions – his slender frame has filled out a little and his grey hair is shaved at the sides, giving him a bullet-headed look.
Photo: knowyourmeme
There was just a touch of the old, zany Bezos – when he stood playing the video game Ninja Fruit on the Fire, slashing his finger across a screen full of leaping fruit. "I have to admit that I find this a little uncomfortably therapeutic," he joked. Even then, there was a subtext – Mr Jobs's company is named after a fruit.
Mr Bezos has survived many setbacks on Amazon's long rise to its dominance of ecommerce – including a loss of investor confidence when, with hindsight ironically, a Lehman Brothers bond analyst suggested in 2000 that Amazon would run out of cash. Instead of heeding critics, he has ploughed on, sacrificing profits to growth and pushing Amazon into ever broader territory.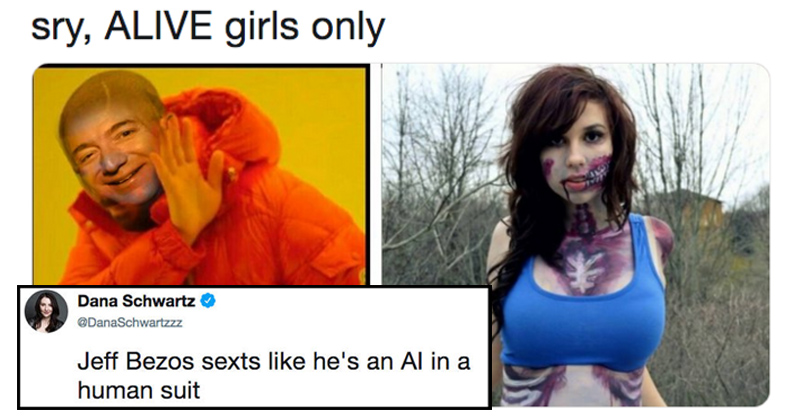 Photo: Cheezburger
"Jeff has amazing instincts, often making counter-intuitive moves that turn out to be precisely right," says John Seely Brown, a technology author and consultant who sits on Amazon's board of directors. "I am in awe in his ability to think out of the box, but in a way that leverages everything else in Amazon."
With his latest move, he is making one of his most ambitious shifts in strategy yet, trying to build on the Kindle success in ebooks to push Amazon from being primarily an internet retailer of physical products – albeit a gigantic one – into a fully digital company. His vision is of Kindle users streaming and downloading all things digital, from songs and books to films and games, from Amazon's cloud.
If it works, it will not only be a profound challenge to Apple but the culmination of a journey that started when he left Princeton in 1986 after studying computer science, joining a small technology company called Fitel that, in the days before the internet, was building global electronic networks for banks.
Graciela Chichilnisky, an economics professor at Columbia university and the founder of Fitel, was thus one of the first people to be exposed professionally to Mr Bezos's restless perfectionism and unnerving self-confidence. "When something needs to be done, most people have some inner resistance," she says. "He has none. If he wants to do something, he just goes and does it."
Mr Bezos went on to work for DE Shaw, the New York-based hedge fund, but soon saw the potential of the internet's rapid growth, which chimed with his entrepreneurial ambition. In a commencement speech to Princeton students last year, he recalled his childhood in Texas.
"As a young boy, I'd been a garage inventor," he said. "I'd invented an automatic gate closer out of cement-filled tyres; a solar cooker that didn't work very well out of an umbrella; and tinfoil, baking-pan alarms to entrap my siblings. I'd always wanted to be an inventor and she [his wife MacKenzie] wanted me to follow my passion."
Related:
This Is Why The RICH Like Jeff Bezos Pays Zero Dollars on TAX
Amazon, founded in 1994 in Seattle with seed capital partly raised from his stepfather, became his ultimate invention – one that morphed from a simple website selling books into a network of warehouses dispensing all kinds of goods across the US and other countries, and into digital commerce with the Kindle.
Along the way, Mr Bezos inspired and drove those around him to ever greater heights with single-minded intensity. "Some people love him and other people hate him," says Richard Brandt, author of One Click, a forthcoming book on Mr Bezos. "People who are technology-oriented tend to love him [but] he's very intense, and he can be very harsh, very critical of people."
Mr Bezos himself argues that Amazon's success is due to its long-term, experimental approach to business rather than his personality. "[Our] main driving principles are customer obsession, willingness to invent and long-term orientation," he told the FT this year. "Willingness to invent requires a willingness to fail and to be misunderstood for long periods of time."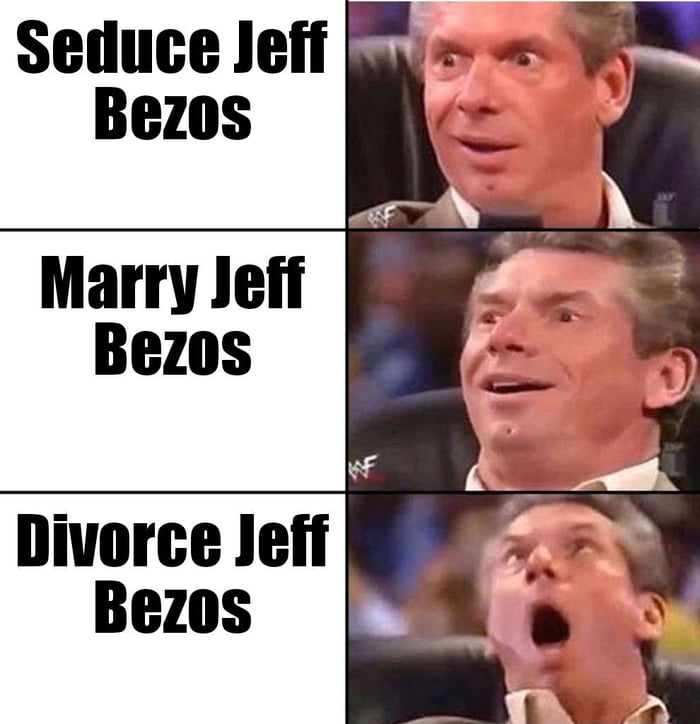 Photo: meme
Prof Chichilnisky remembers him fondly ("he's a cutie pie") but she notes his other-worldy quality. "He is a Martian! He's from outer space and yet he interfaces effectively with this universe. Imagine how far humans would get if we didn't have hang-ups. Well, that's Jeff. He does not have the usual frailties, which makes him a bit cold, almost robotic."
He shares that quality with the world's most prominent technology entrepreneurs, such as Mr Jobs and Mark Zuckerberg, the founder of Facebook. They manage not only to operate differently from others but to create entire digital worlds into which millions are lured with a blend of marketing, technical excellence and control.
All of these qualities were on display in New York this week. Those invited to the launch were not allowed to touch the Fire – a few were held tenderly by Amazon executives like precious objects. That, and the $199 price, had the desired effect. The Fire was declared the truest challenger yet to the iPad among many attempts.
Photo:

me.me
That does not mean Mr Bezos will succeed. Amazon's primary expertise until now has been logistics, not software and media, and Mr Jobs has first-mover advantage. It will take more than one shiny device to crack Apple's hitherto impregnable world. But who, given Mr Bezos's record, would bet against him?
Ref:
Amazon tablet marks ambitious strategy change for founder, write John Gapper and Barney Jopson